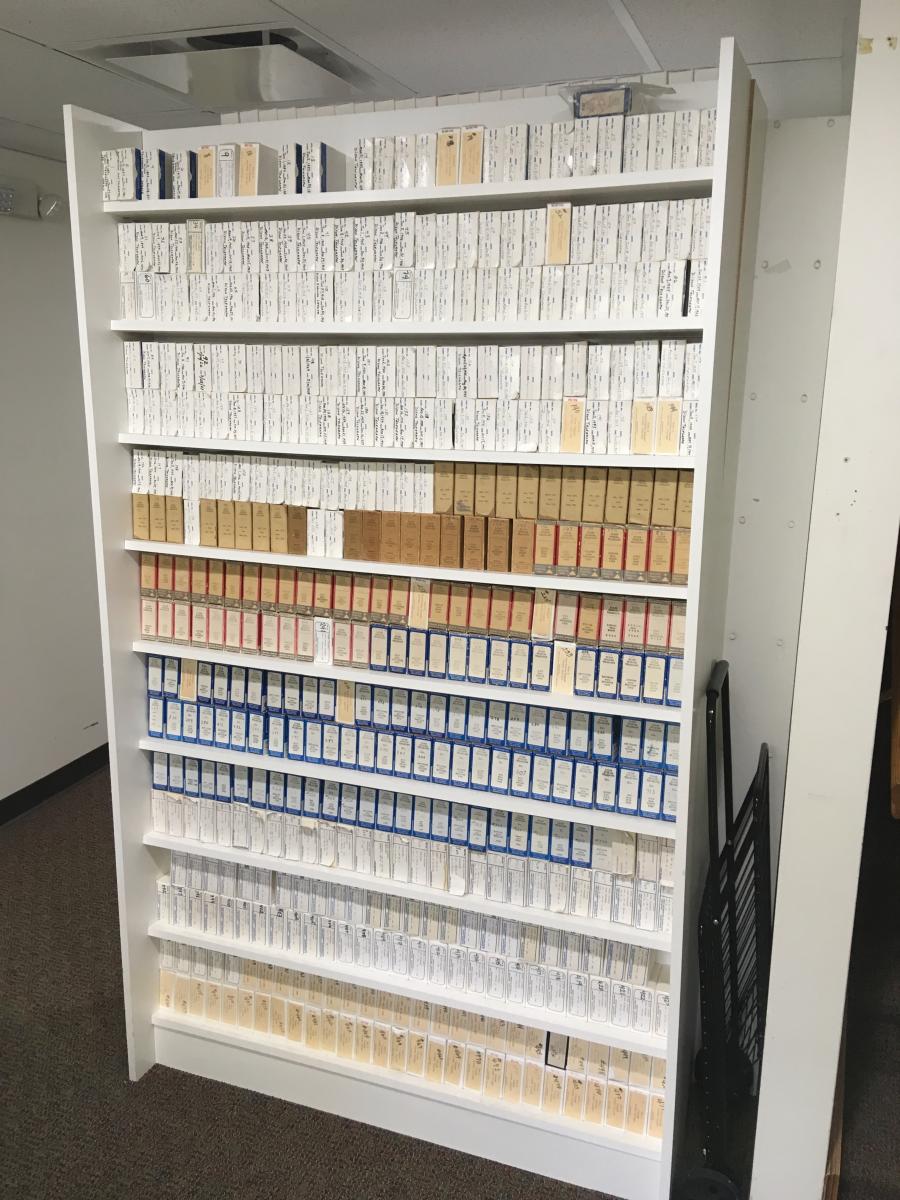 When faced with a wall of complicated microfilm that needed to be cataloged, the Dixon Public Library enlisted the aid of the Cataloging Maintenance Center (CMC). The microfilm consists of the Dixon newspaper, which either changed names or number of weekly issues nine times since 1851, when it was a weekly paper called The Dixon Telegraph and Lee County Herald. Its current title, Dixon Telegraph, is published daily except for Sunday. The microfilm boxes were not identified with the proper newspaper title which meant that a member of the CMC staff took a road trip to the Dixon Public Library and spent a day looking through the microfilm reels to determine the paper's name changes and the date in which the changes occurred.
The Dixon Public Library also has several other microfilm reels for the Republican and Telegraph Weekly (1857-1861), and The Lee County Democrat which became the Dixon Sun (1871-1898).

One of the services of the Cataloging Maintenance Center is helping Illinois libraries catalog local history to make it available to the public. If you have such an item, the CMC may be able to help. Contact them at 618.656.3216 x503 or visit their webpage.
Funding for the Cataloging Maintenance Center is provided through the Illinois State Library and the Secretary of State and administered by Illinois Heartland Library System. The CMC provides statewide cataloging support for Illinois libraries including free original and copy cataloging of eligible special collections, consultation on metadata projects, database cleanup for LLSAPs, cataloging training, and more. Learn more at www.illinoisheartland.org/cmc.