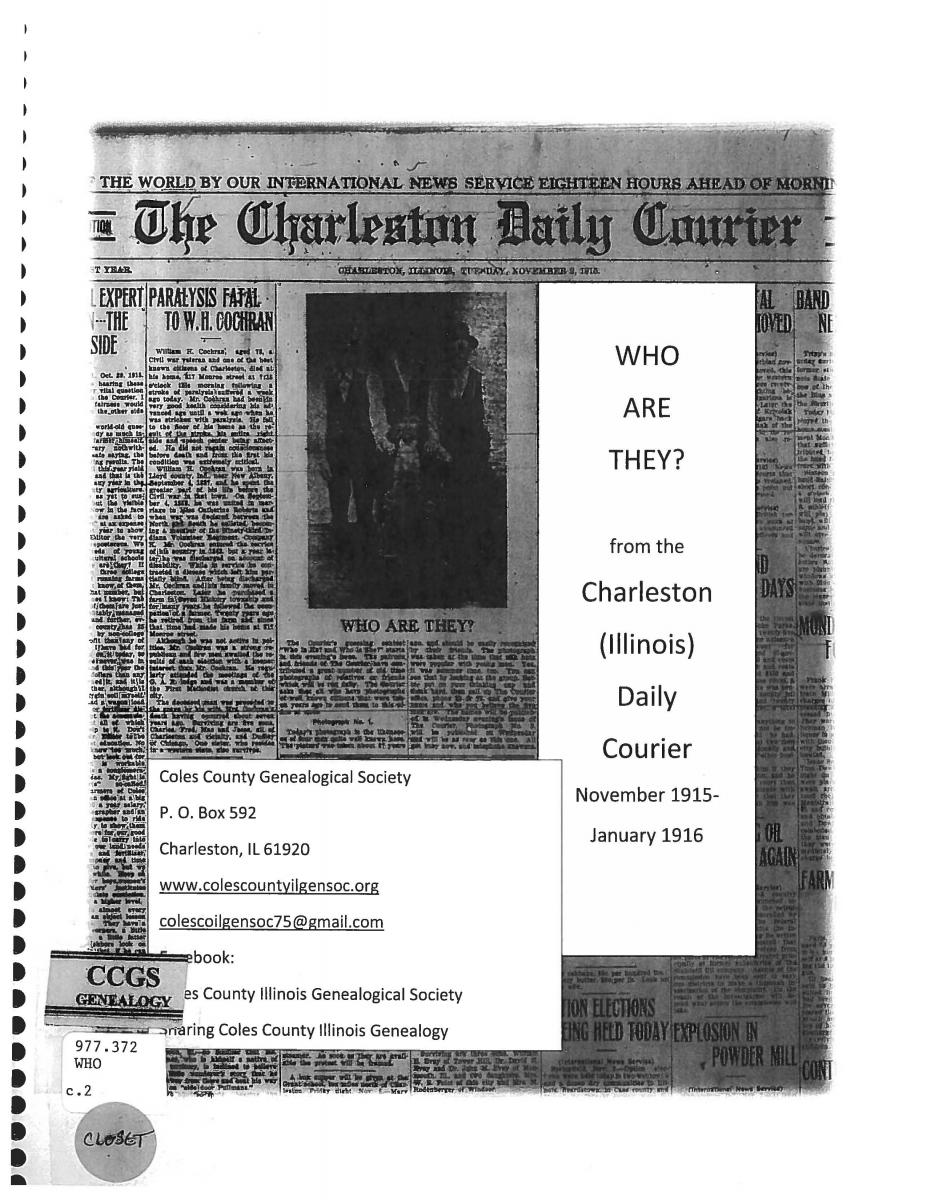 The Charleston Carnegie Public Library sent a book to the Cataloging Maintenance Center (CMC) for cataloging not only for the historical significance to Charleston, Illinois, but also for possible genealogical researchers looking for loved ones.
The book compiled by Coles County Genealogical Society is titled Who Are They?
This book documents a contest held in the Charleston Daily Courier from November 2, 1915, to January 5, 1916. The paper ran a photograph each day and the subscribers were supposed to answer who was in the photograph. The answer was revealed the next day. The contest was so popular that they began running two photographs a day. In all, there are 102 photographs. This book also goes into detail about each photograph, who is in the photograph, and a little biographical information about the people in the photograph. 
What a fun idea for trivia lovers and for anyone interested in the place they live. A great compilation of genealogy and history.
Contact the CMC
If you have a cataloging question or want to know if your collection is eligible for free cataloging, contact the CMC at (618) 656-3216 ext. 503.