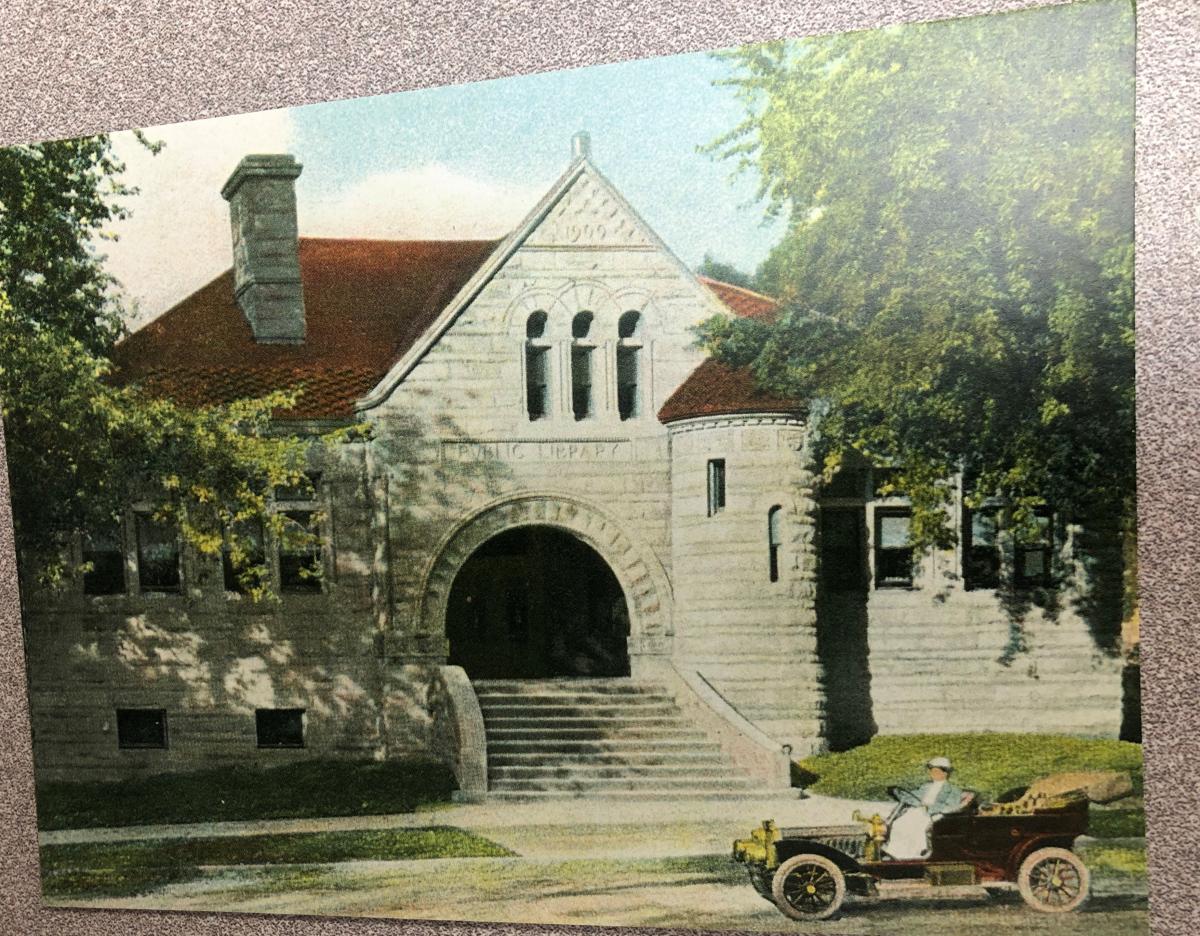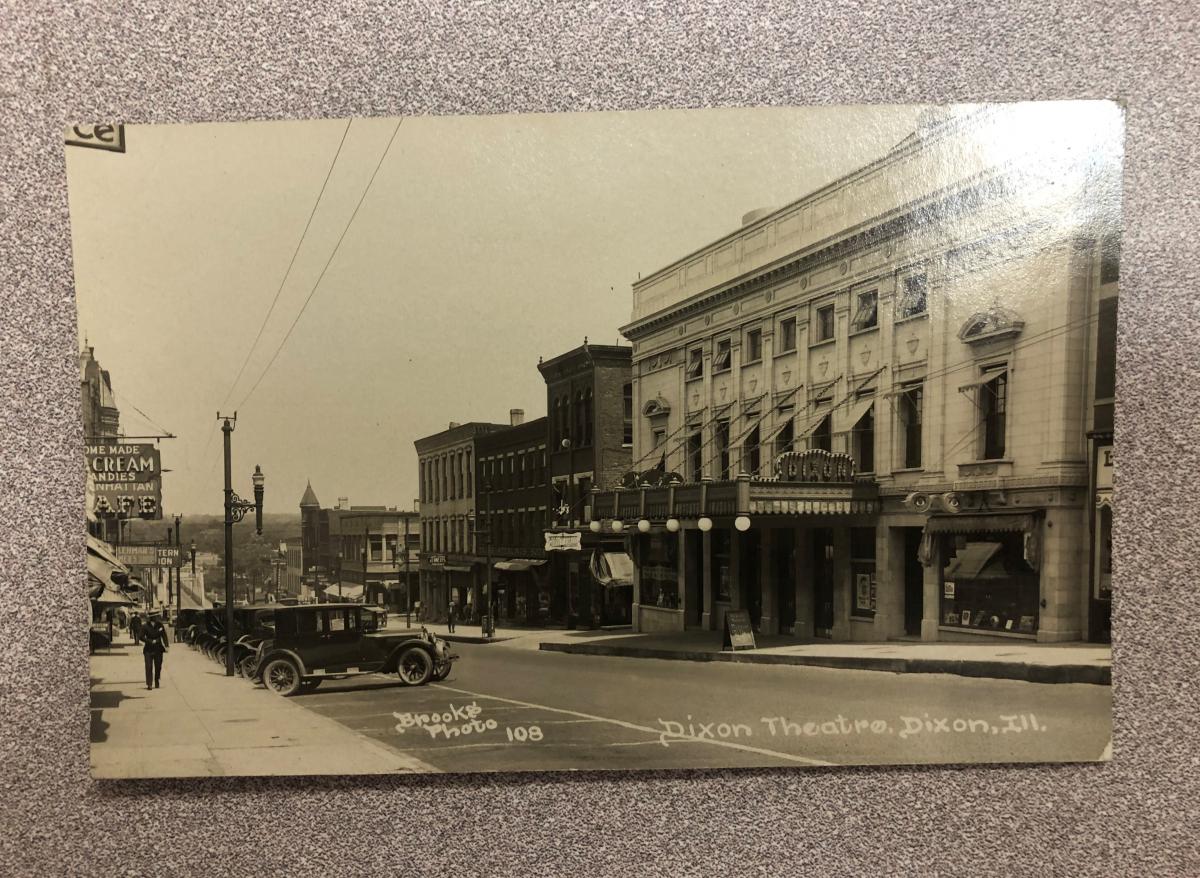 At times, the Cataloging Maintenance Center (CMC) has the privilege not only of cataloging challenging items, but also items that are, weirdly, a lot of fun to work with (if you are a cataloger). 
The CMC was sent some postcards depicting the Dixon Public Library prior to its rehabilitation, and one of the historic Dixon Theatre from the 1920s. Postcards do not usually yield a lot of information, especially dates, for the cataloger. However, by doing some research you can find the approximate date of the postcard. This can be done based on what the item's image depicts – vehicles, buildings, the clothing people are wearing – these are just some examples of what can give an estimated (or "circa") date of the postcard. We bet some of you didn't realize how much work can go into the process!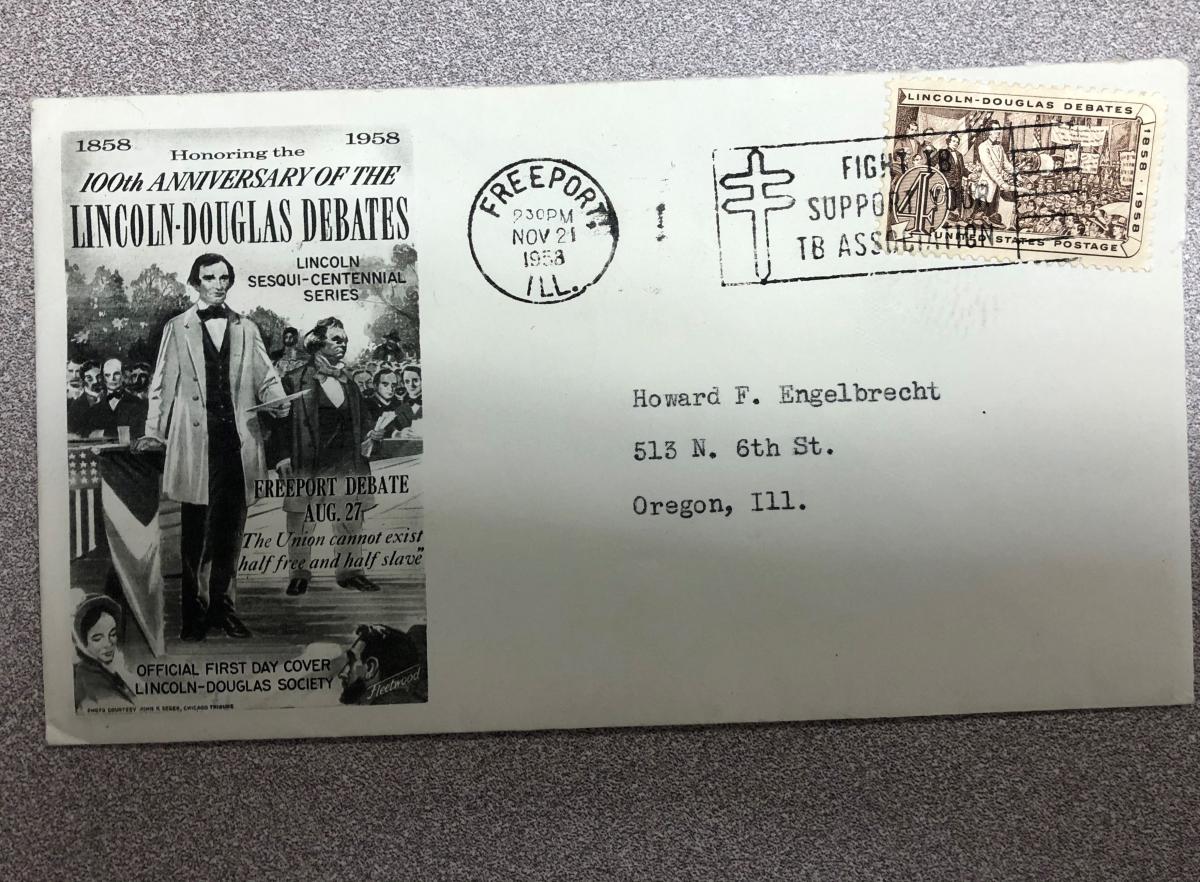 The CMC was also sent an envelope from 1958 for the 100th anniversary of the Lincoln-Douglas Debates. Luckily, the envelope was postmarked, had a Lincoln-Douglas debate anniversary stamp, a rubber stamp for the TB (Tuberculosis) Association, and it was addressed to a resident of Oregon, Illinois. This plethora of information was very valuable in the cataloging process and helped to create a full catalog record.
If you have "interesting" items at your institution that you would like to have cataloged, be sure to contact the CMC!
---

The Cataloging Maintenance Center is helping Illinois libraries catalog special collections to make them available to the public. If you have a special collection that needs to be cataloged, the CMC may be able to help. Contact them at 618.656.3216 x503 or visit the CMC webpage.
Funding for the Cataloging Maintenance Center is provided through the Illinois State Library and the Secretary of State and administered by Illinois Heartland Library System. The CMC provides statewide cataloging support for Illinois libraries, including free original and copy cataloging of eligible special collections, consultation on metadata projects, database cleanup for LLSAPs, cataloging training, and more. Learn more at www.illinoisheartland.org/cmc.