The Cataloging Maintenance Center (CMC) staff are in process of transcribing typed and handwritten naturalization and immigration records owned by SIU-E: Naturalization Records, Indexes, Intentions, Petitions, and Declarations of Intentions.
Their goal is to transcribe approximately 10,000 pages from now until June 30, 2019. Below are examples of documents that they are currently working on.
CMC will continue cataloging other items, but turnaround times may be affected while they complete this project.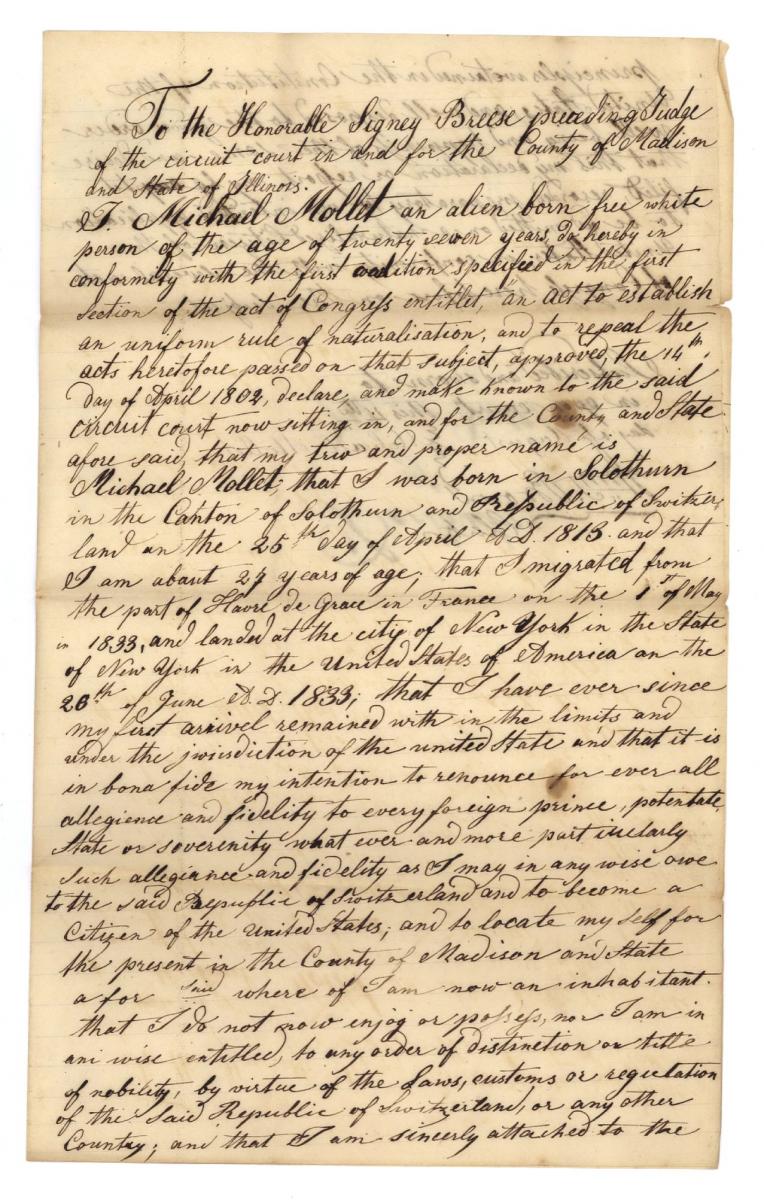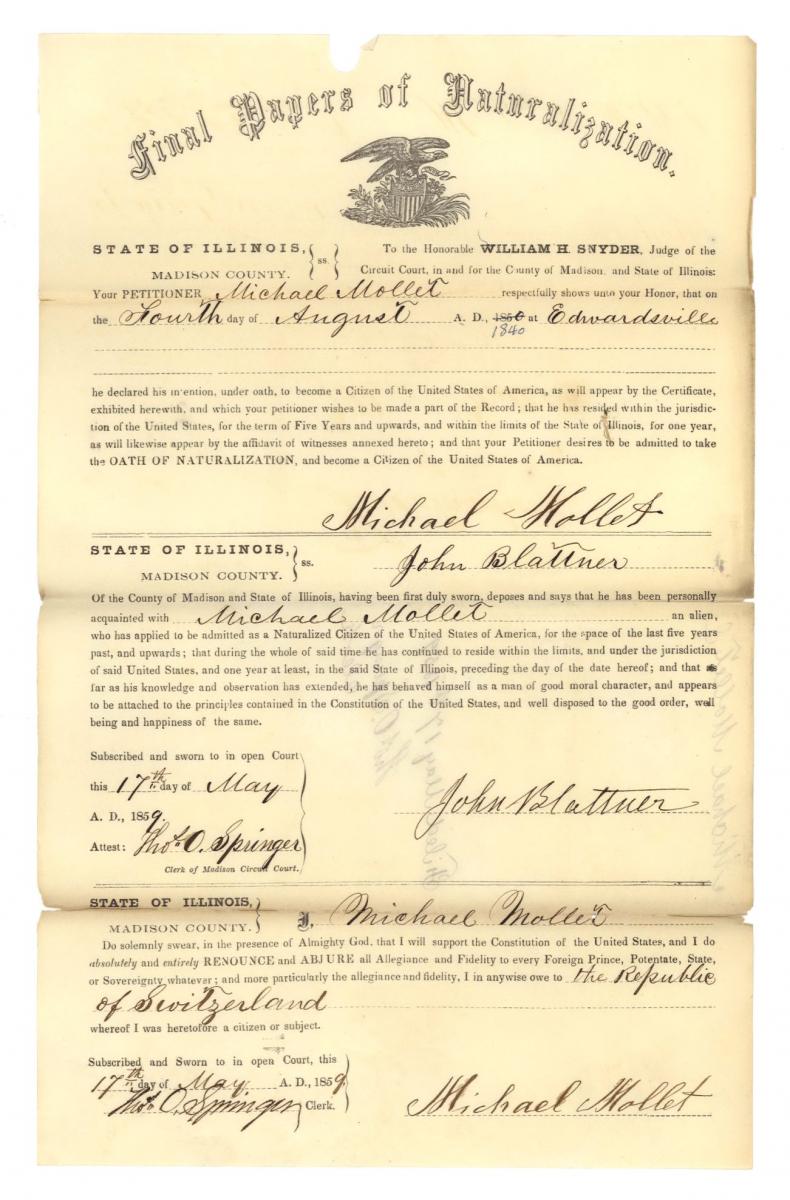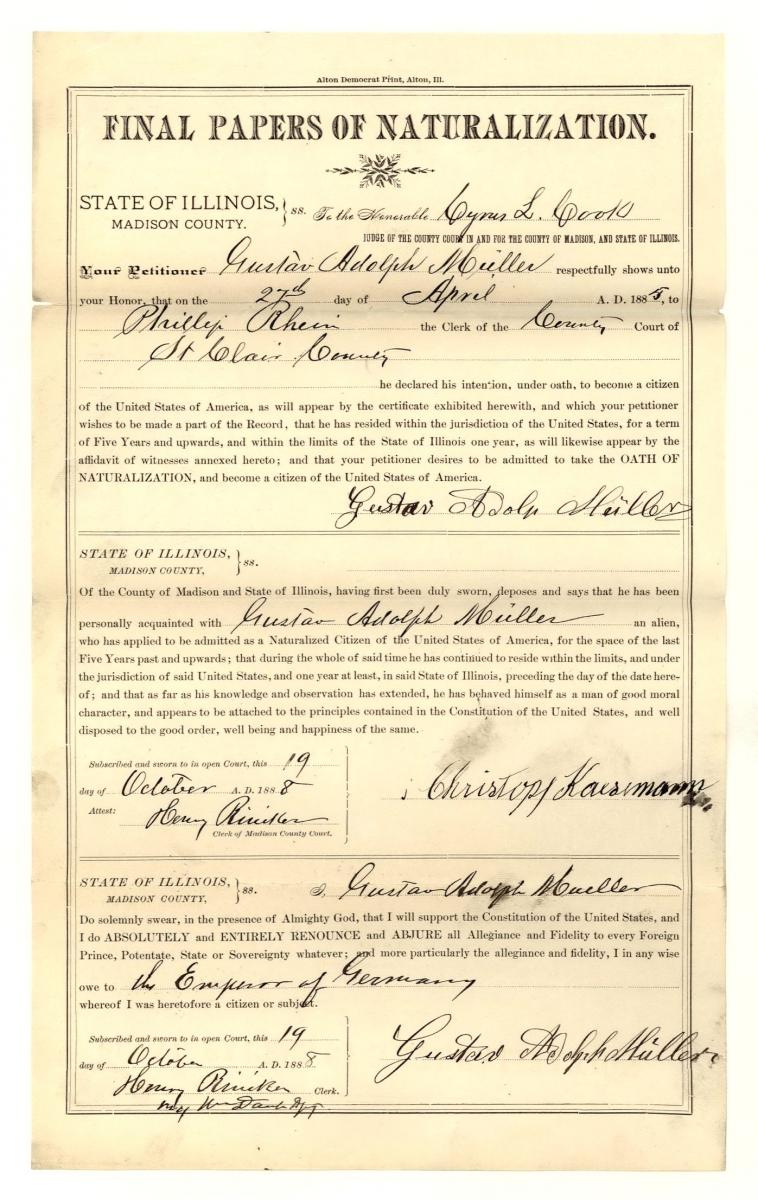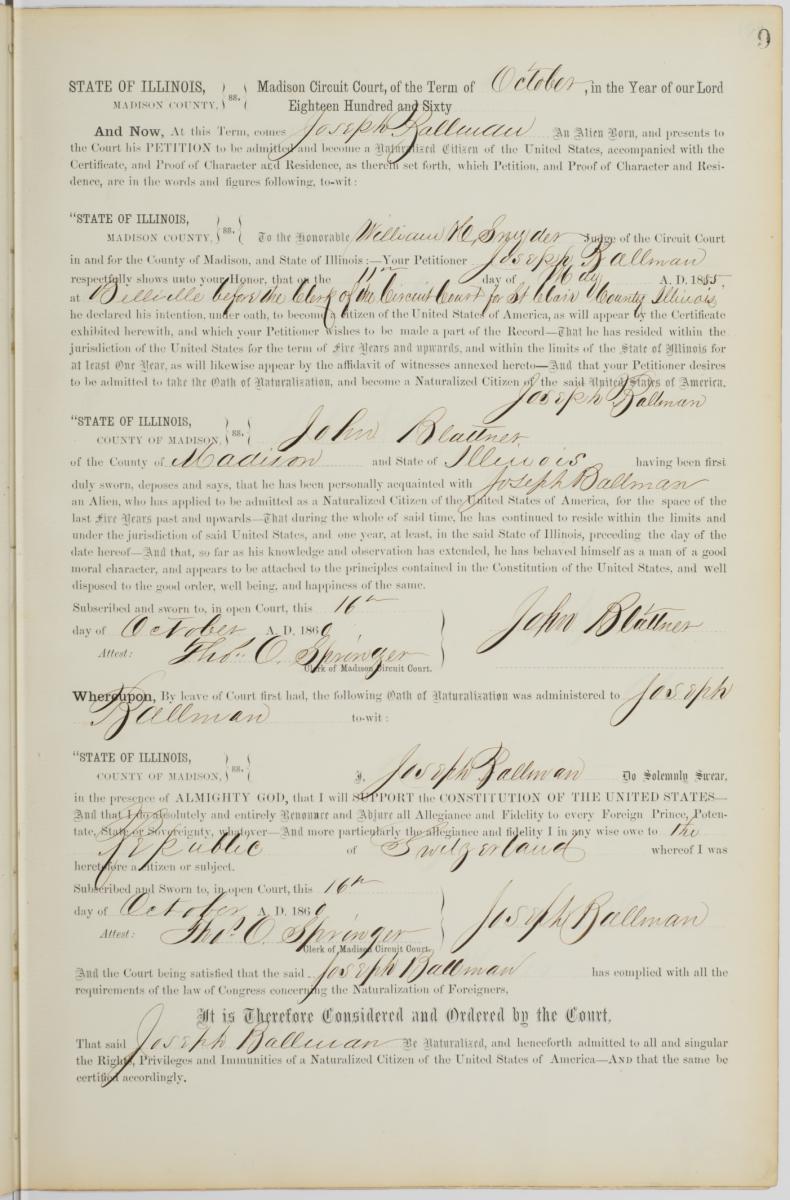 The item below is unusual because most of the documents are in black and white and do not contain a lot of imagery.