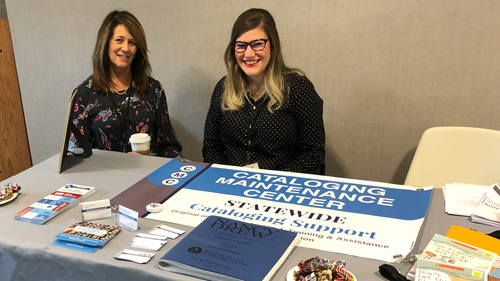 Cheri Schuler-Faust (left) and Erin Rose (right) at PUG Day 2019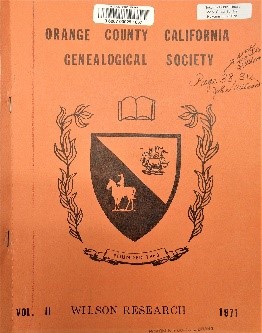 The Cataloging Maintenance Center (CMC) recently presented at the PrairieCat Users Group (PUG) Virtual Conference on cataloging genealogy items in their presentation Who, What, Where, When, Why, and How: Cataloging Maintenance Center (CMC) Catalogs Your Local Genealogy Items. Erin Rose and Cheri Schuler-Faust discussed the information that is helpful for catalogers when authors and compilers are creating and publishing genealogy materials. They also explained how to enhance a minimal bibliographic record to a full level record and what MARC fields are useful in genealogy records. Watch the recording by registering on the PrairieCat website.
---

The Cataloging Maintenance Center is helping Illinois libraries catalog special collections to make them available to the public. If you have a special collection that needs to be cataloged, the CMC may be able to help. Contact them at 618.656.3216 x503 or visit the CMC webpage.
Funding for the Cataloging Maintenance Center is provided through the Illinois State Library and the Secretary of State and administered by Illinois Heartland Library System. The CMC provides statewide cataloging support for Illinois libraries, including free original and copy cataloging of eligible special collections, consultation on metadata projects, database cleanup for LLSAPs, cataloging training, and more. Learn more at www.illinoisheartland.org/cmc.