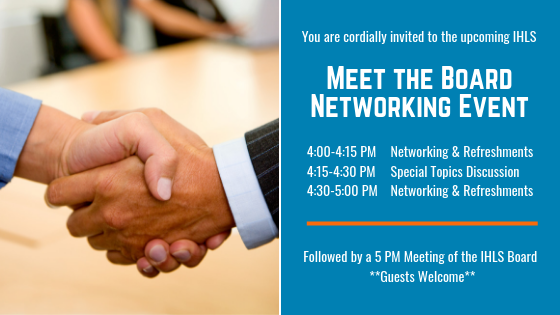 Tuesday, Aug. 27, 4 PM
Effingham Public Library
You are invited to an IHLS Board Networking event on Tuesday, August 27, 2019, at the Effingham Public Library. This is a great opportunity to meet IHLS board members and network with other library staff.
Topic of discussion will be Levies & Taxation. Hosting the event will be board members Charlene Topel and Janet Jenkins. Light refreshments will be served.
Are you a library board trustee and don't know your L2 login?
RSVP by email to Stacie Bushong.