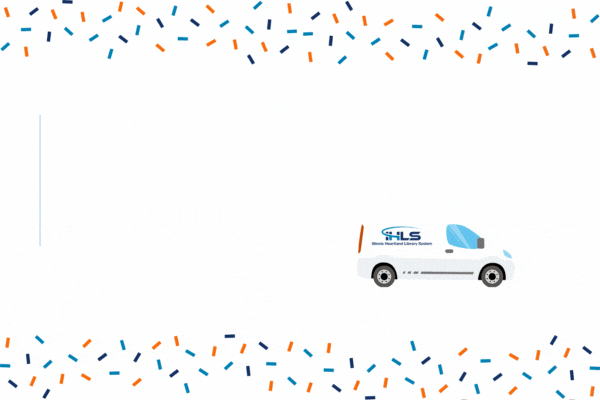 Published 4/12/2021 5:00 PM CT
Illinois Heartland Library System and the IHLS Delivery Working Group are pleased to announce that, in light of a recent update from the Centers for Disease Control and Prevention regarding the transmission of fomites on physical surfaces, we are ending the IHLS quarantine of physical items and tubs beginning Tuesday, April 13. As always, libraries remain free to decide their in-library policies and procedures, including whether or not to use any length of quarantine time within their libraries.
"We've been thinking about ending the quarantine for some time," said IHLS Delivery Director Susan Palmer, "but we just weren't ready. With the April 5 update from the CDC, our Delivery Working Group felt very comfortable ending our quarantine of tubs. Our staff is looking forward to catching up with tubs and getting back to the very fast, often next-day delivery that we were so proud of."
IHLS staff members will continue to disinfect high-touch surfaces such as tub handles and lids, maintain regular handwashing breaks, and require masks when around people or library materials, as outlined in the COVID-19 Guidelines for Safe IHLS Delivery Service During the COVID-19 Pandemic. For more information on staff protocols and our commitment to a safe working environment, please see our Staff COVID Protocols on our Policies page.
If you have any other questions about your delivery service, including our in-house practices, please contact your Delivery hub manager.
Thank you to the staff of our member libraries for your continued support. We look forward to once again providing you with fast functional five-day delivery.