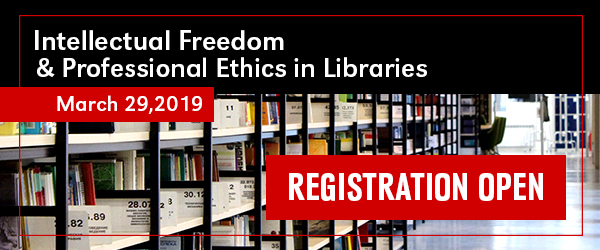 Intellectual Freedom & Professional Ethics in Libraries
March 29, 2019 | 9:00 am – 3:00 pm
Have you faced ethical challenges in your library? Do you struggle to balance intellectual freedom, social justice, and the politics of your community? Please join us for a full day of professional development designed to educate, empower, and encourage library professionals as we handle this important aspect of our work.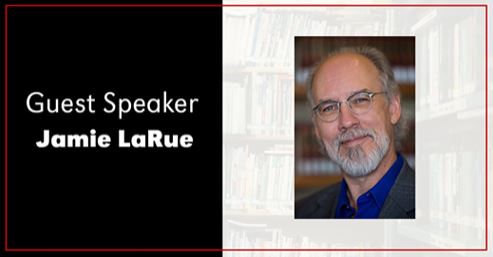 In the morning, we welcome James LaRue, streaming live from Colorado. Jamie is the CEO of LaRue and Associates and former Director of the American Library Association's Office of Intellectual Freedom and the Freedom to Read Foundation. Mr. LaRue will discuss the Library Bill of Rights, its connection to intellectual freedom and social justice and how to advocate for these things in your community.
Following a lunch break, University of Nebraska-Omaha Library Science Professor, Erica Rose, will be at the Edwardsville location and will facilitate discussion of professional ethics in libraries, including exploring real-world case studies about daily ethical challenges in libraries. Bring your own ethical experiences to share and work through with your peers.
Event Schedule
9:00-9:30       Coffee and Mingle
9:30-10:00     Welcoming Remarks
10:00-11:30   Intellectual Freedom Presentation by Jamie LaRue
11:30-11:45   UNO Library Science Program Promotion
11:45-1:00     Lunch Break
1:00-1:30       Professional Ethics Presentation by Erica Rose
1:30-3:00       Professional Ethics Small Group Discussions
The program is free, and fully accessible online via Zoom or in person at viewing parties held at the IHLS offices in Carbondale, Champaign and Edwardsville, as well as the Illinois State Library. Find more information on both presentations on the flyer.