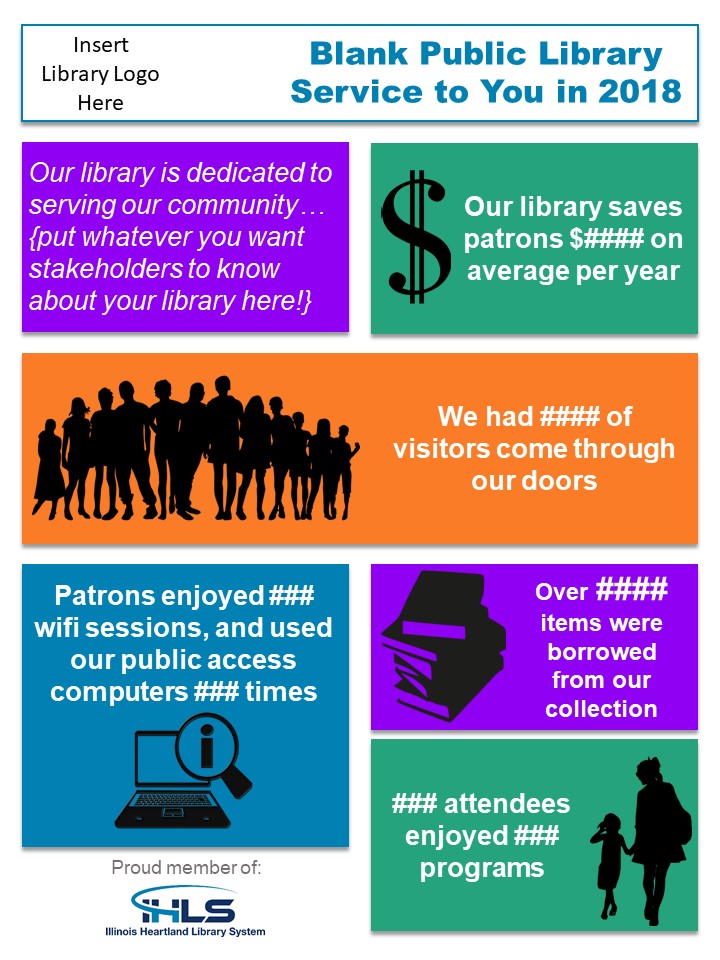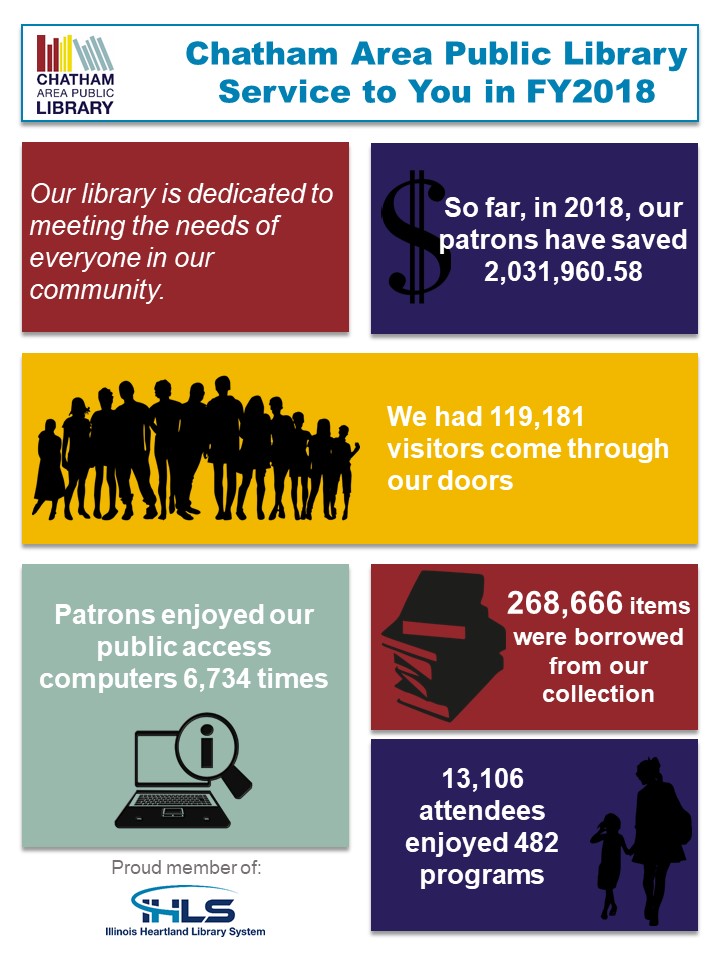 It is wonderful when we can share stories on member libraries on the Libraries in the News page. It is especially great when they are stories like Chatham saving their cardholders $2 million dollars, Edwardsville saving card holders $3 million, and Decatur saving their patrons over $8 million.
Do you want to communicate the library's value to your community? Try out the new ROI Infographic template on the Resources for Libraries page.
If your library hasn't already worked on an infographic, give the template a try. If your library is a member of SHARE, contact Joan Bauer (jbauer@illinoisheartland.org) for your 2018 statistics.
Academic librarians, special librarians, and school media specialists, we haven't forgotten about you! Would you like to see a similar ROI Infographic to communicate to your organization or stakeholders? We have created surveys to help develop an infographic specific to your community. Please help by taking the survey for your library type:
With your help, we can continue to provide high-quality advocacy tools for your organization!