Site Visits at Special Libraries
By Anna Yackle
Illinois Heartland Library System consists of academic, public, school, and special libraries. Recently, I had the pleasure of visiting three of our specials and was impressed by what they do and their desire to network with other libraries. When you get stumped with a health or art related question, don't hesitate to call these wonderful librarians, and don't forget to invite them to your networking events. You may be amazed by what you have in common and the partnerships you can form.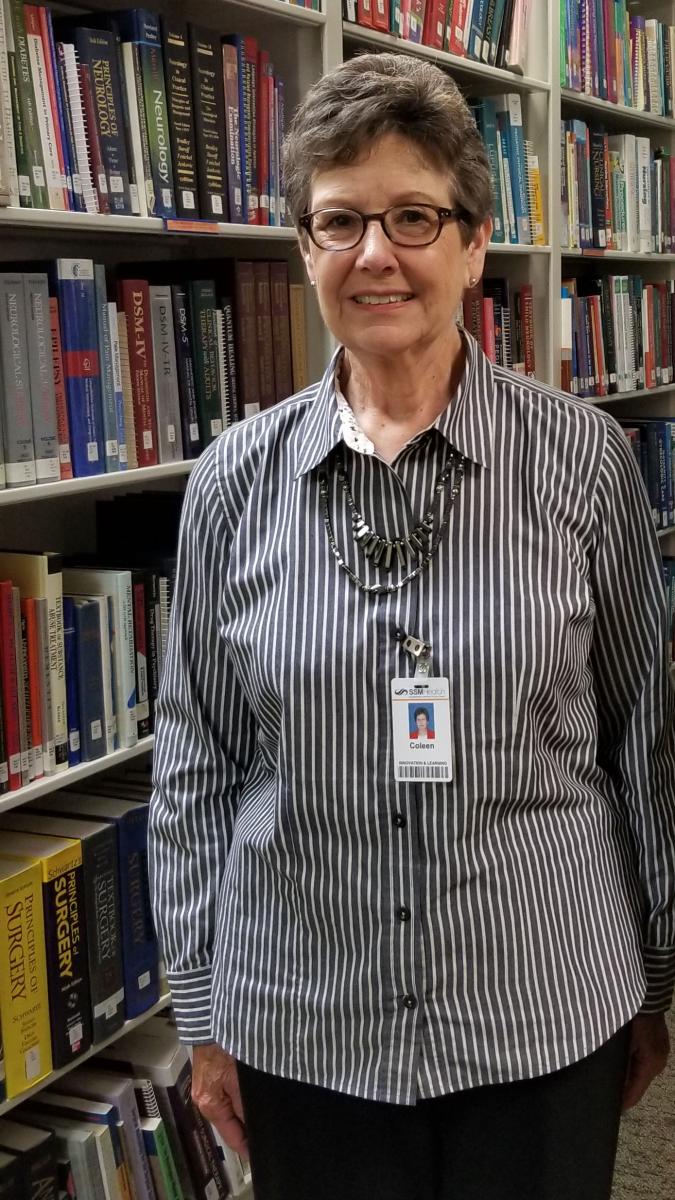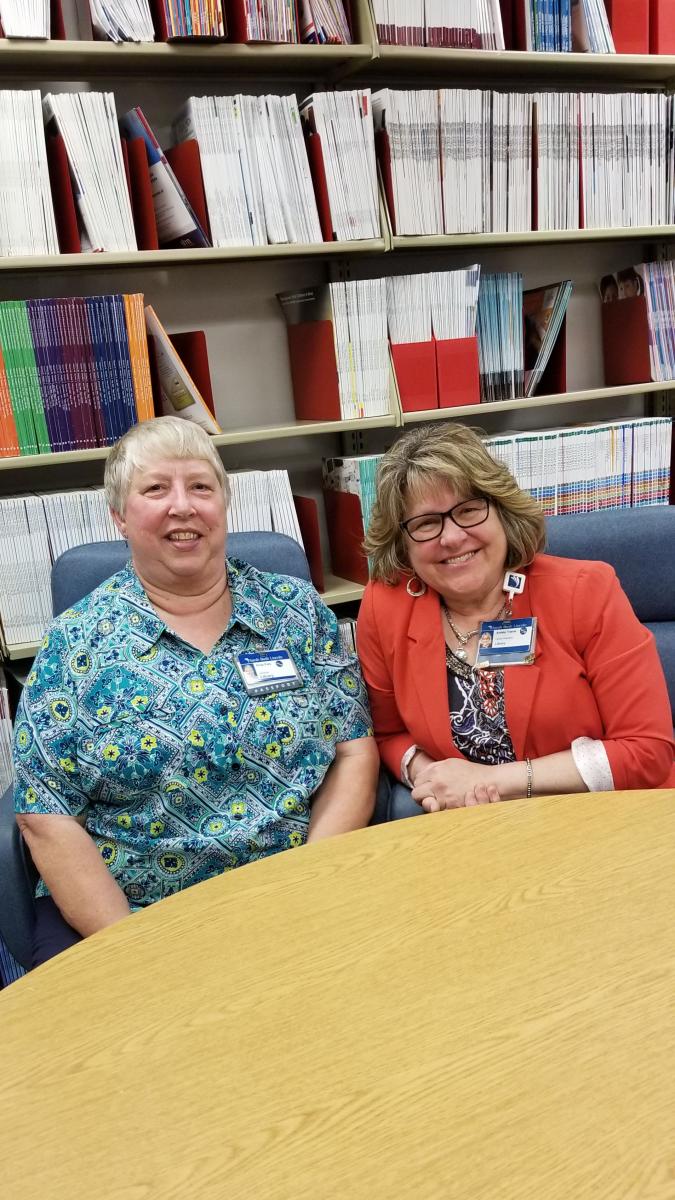 My first visit was with Colleen Saxe in Mount Vernon at SSM Health Good Samaritan Hospital. Colleen is a long-time school librarian and has also worked at the hospital library part time for several years. Being a member of IHLS helps her feel connected to the profession and she enjoys following the directors' listserv. She is happy to help you with your challenging medical questions.
Next I visited the Nina Pals and Anieta Trame at the Sarah Bush Lincoln Health Center in Mattoon. Nina is listed as the Director, but she says Anieta and she share the position. They actively encourage members of the public to come in and use their library and do outreach within the hospital to help staff, patients and their families keep current with the latest medical advancements as well as any general questions they may have.  These smart and creative women were able to create a one-page annual report that using infographics to provide an accurate and engaging illustration of the dynamic asset the library is to the hospital.
My third visit was with Director Anne Sautman and one of her assistants Anna Renkman in Champaign at the Giertz Education Center at Krannert Art Museum on the campus of the University of Illinois. They were very busy doing a massive weeding project. In the past this museum library functioned as a repository and a place for teachers to get kits, posters and books on specific periods, styles or types of art.  With the internet, many teachers and students can find images and information and need for the kits dramatically declined. The library still loans materials and will help answer inquiries but they hope to have many of the families, art lovers and school children visit their library in person to have an immersive and interactive experience with their replicas of famous art pieces. If you visit you can touch, arrange and create your own displays.
I found all these ladies to be very knowledgeable, engaged and willing to help any librarian or member of the public to use their expertise. They would love to hear from you and be invited when other librarians gather.