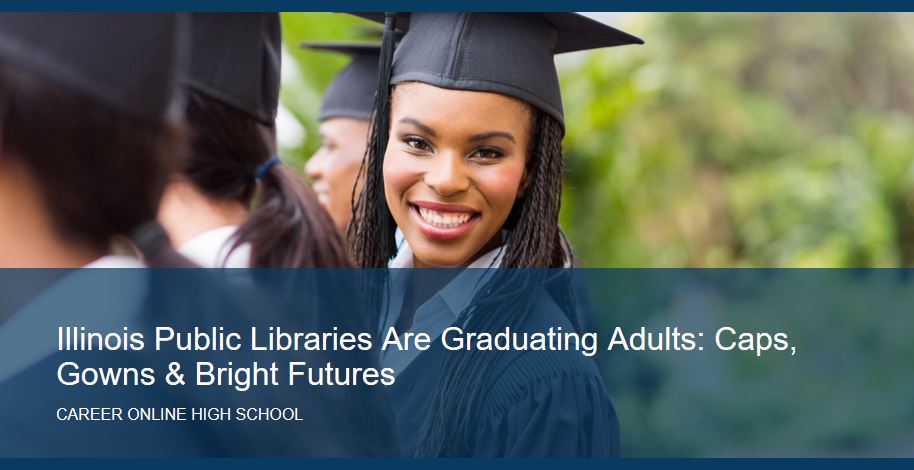 Special IHLS Pricing:
Career Online High School
Choose from two webinar dates:
• Thursday, Nov. 14, 10:00 AM CT
• Tuesday, Nov. 19, 1:00 PM CT
In Illinois, 8.6% of the population, more than 1.1 million adults, did not graduate from high school.
Public Libraries have supported education and enlightenment for years. But what if your library could actually produce high school graduates? It can. Your library can make a difference with Career Online High School from Gale.
It's already happening at more than 150 public library systems across the country, including 18 Illinois libraries. Adults are graduating—nearly 3,000 and counting—and lives are changing.
Attend a 30-minute webinar to learn more and hear about special IHLS and RAILS pricing. Offer extends through December 31, 2019.
Choose from two webinar dates:
Thursday, Nov. 14, 10:00 AM CT
Tuesday, Nov. 19, 1:00 PM CT
For more details and to register, got to: http://learn.cengage.com/GOT201222212