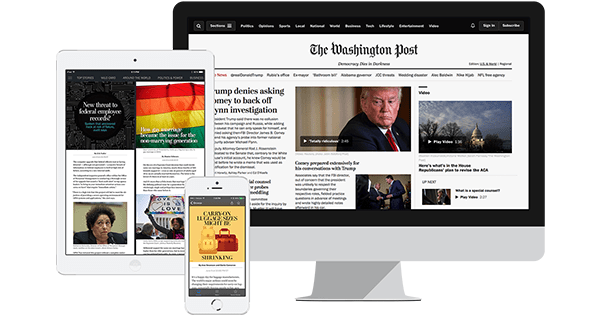 Make your library a destination . . .
The Post's solution for public libraries will excite patrons & expand the library's offerings
Enjoy The Post online with unrestricted access; no article limits or paywalls
Just go to WashingtonPost.com on library terminals & computers; or connect your tablet or smartphone to the library's WIFI & enjoy the same experience
2 steps to access WashingtonPost.com onsite; no registration or logging-in
Real-timccess; interactive content; world-class coverage; photos, video series, charts, infographics, Podcasts, & more; multimedia formats for how you consume news
Three Washington Post demos have been scheduled for IHLS members. Please join Sean Hughes with The Washington Post, to learn more about their digital service for libraries! Be sure to register in L2.