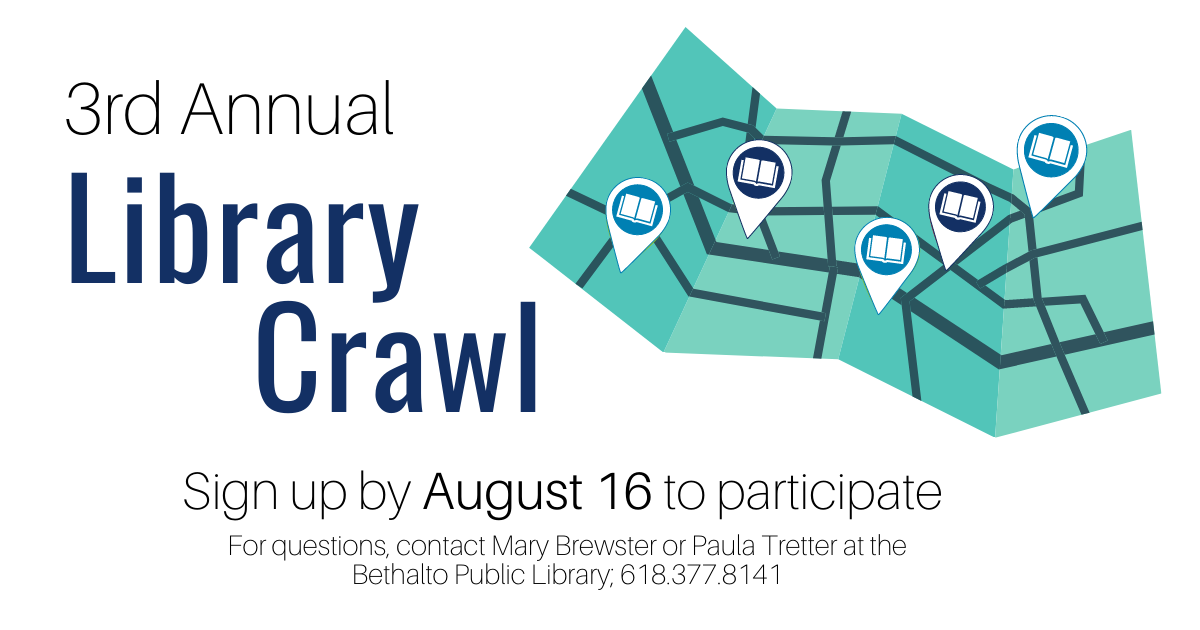 Published 8/10/2021 12:58 PM CT
Have you heard of a library crawl? Similar to a pub crawl or knitting crawl (visiting various pubs or knitting shops), a library crawl includes visiting multiple participating libraries. The 3rd Annual Library Crawl, scheduled for the three-week period of Sept. 27 to Oct. 17, is a fun way to introduce your library's patrons to the libraries of the IHLS service area and the many benefits of a library card--which allows them to visit those other libraries and check out their materials, too. Patrons will get a passport stamp at each library they visit to put in their Library Crawl passport. Some patrons have tried to visit every library in the crawl! 
The 1st Annual Library Crawl was held in 2019 with 25 participating public libraries. For the 2nd Crawl in 2020, the number of participating libraries increased to 52 public libraries.
What's Involved
Your library's level of participation is completely up to you. Basic responsibilities include printing out passports, welcoming patrons from other libraries, and providing a passport stamp.
Each library is also encouraged to come up with a small challenge or contest for their own patrons who participate in the crawl. For example, in the past Bethalto Public Library has done a drawing for a gift card or gift basket from those who visited five or more libraries. Optionally, libraries are encouraged to hand out small gifts or treats to all crawl participants who visit their libraries, such as a bookmark or candy. The main purpose, though, is to let all participating patrons learn about the many, many great resources available to them with their library cards. 
Register Your Library to Participate
The Library Crawl is a fun and exciting way to further engage with patrons while simultaneously educating them on the benefits of using the library. Register your library by Aug. 16 to be a part of the 3rd Annual event.
Questions?
Contact Mary Brewster or Paula Tretter at the Bethalto Public Library (618.377.8141) if you have further questions. 
Please note: This event is organized and led by library staff members, and IHLS cannot answer questions about the crawl. However, we encourage our public library members to participate!